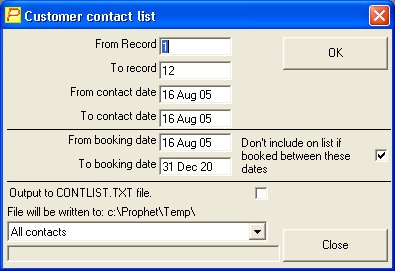 For any customer contacts you've had, this report will show you when and with who they were made.
To see what customer contacts have been made today, untick the Don't include on list if booked between these dates, then click OK.
To see further back, change the from contact date.
Brochure requests, are normally dealt with by Print brochure requests in the Everyday reports menu, but can still be listed here.